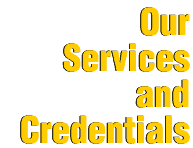 We Mold Successful Promotions
Since 1956, Milmour has specialized exclusively in premium-based consumer promotions offered at point-of-sale. As such, we are uniquely positioned to offer:
Free Promotion Planning Services:
Without cost or obligation, we will develop numerous concepts for premium-based consumer promotions that achieve your brand's current promotional objectives better than any other consumer promotional vehicle.
Product Design:
We understand all of the important issues associated with premium-based promotions, such as child safety standards, FDA compliance, governmental regulatory issues, etc. Your premium item will be developed and manufactured by experts in this unique area of promotion.
U.S. and Offshore Manufacturing:
We ensure that your item is manufactured in the right facility, based on the specific premium item, and that it is provided economically, on-time, and to the most stringent quality standards.
Logistical Expertise:
We understand all of the logistical issues involved in successfully executing in-pack, on-pack, near-pack, or mail-in premium-based promotions. We offer the turnkey services needed to ensure flawless execution and outstanding results from your promotional campaign...every time.
Turnkey Service:
Our diverse premium-based promotions capabilities, coupled with our vast array of certified strategic partners, ensure that we can handle virtually every phase of any in-pack, on-pack, near-pack, or mail-in premium promotion you are considering.

The Right Choice, For the Right Reason
In today's retail environment, effective promotion plays a major role in determining product performance, a fact that makes every promotion decision critical.
That's especially true when it comes to selecting a firm to design and manufacture custom promotions and premium items. The right choice—or the wrong one—can have a significant impact on your product's success.
Few companies are equipped to create and manufacture custom premiums that meet your specific marketing and sales objectives. As leading national companies have found, Milmour Products, Inc. is the right choice.
Experience is one reason. We've been developing, designing, and manufacturing custom consumer premiums for more than 45 years. We understand the marketing, design, delivery, and budget issues you face, in detail and in depth. We help you set the strategy and objectives; we find ways to take your plans off the drawing board and translate them into effective, cost-efficient promotions.
But there are other reasons to choose Milmour as your premium and promotion partner—reasons that can play a major role in improving your product sales and marketing performance.
The Right People
At Milmour, we take a total-service approach to promotion. The goal: to move technical design, manufacturing, and cost issues off your desk and on to ours, delivering effective solutions for your specific marketing and sales program.
From the outset, an experienced Milmour representative is assigned to your account. Because your representative is a seasoned professional, we can work closely with your marketing, purchasing, and production staffs to ensure the program meets everyone's objectives. And you have one consistent and dependable contact you can rely on for:
| | |
| --- | --- |
| | |
| • | Custom premium idea generation |
| • | Consulting and technical support |
| • | Pricing, budgeting, and scheduling assistance |
| • | Prototype design and development |
| • | Tooling and manufacturing |
| • | Guaranteed delivery |
| • | Fulfillment |

The result: you don't waste time—or lose program control—tracking down solutions or answers. Your Milmour representative, backed by a team of engineering and manufacturing professionals, provides a consistent, responsive manufacturing and problem-solving resource.
The Right Control
With Milmour, you receive advanced methods, competitive pricing, and guaranteed on-time delivery. We provide you with hands-on program control, as well as:
| | |
| --- | --- |
| | |
| • | Significantly shorter lead times |
| • | Greater responsiveness |
| • | Improved design and manufacturing flexibility |
| • | Complete compliance with safety, quality, packaging, and production requirements and regulations |

Most important, your Milmour representative can provide the critical cost and production information you need—fast and in a form you can use. From complete budget breakdowns to technical manufacturing and packaging detail, Milmour provides the total control you need for success.
The Right Performance
The right customer-premium partner plays a crucial role in improving product performance. While manufacturing expertise and complete control matter, at Milmour we provide a variety of other services and advantages which ensure that your promotion precisely meets your objectives.
For example, we can produce custom premiums, designed from scratch to meet your specific objectives—often at a lower cost than existing items.
At the same time, we anticipate the packaging concerns that often arise with in-pack or on-pack promotions, and deliver low-cost solutions for your production and packaging lines.
We also offer complete fulfillment services—including a guarantee of your satisfaction.